Events
Date: Tuesday November 29, 2022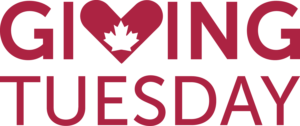 GivingTuesday is a time when Canadians, charities, and businesses come together to celebrate giving and participate in activities that support charities and non-profits; to thank, help, give, show kindness, and share what they have with those in need.
Thank you for considering Cops for Kids for Giving Tuesday 2022. This year we're on pace to receive 1 request from a local family every single day. This unprecedented need for assistance means that we need to dig deep to help these  children when there's nowhere else to turn. These families can not plan a crisis, so let's kick off our holiday giving season with a gift to Cops for Kids.
Date: July 28, 2022
Congratulations to our raffle winners! 1st prize $1,500 ticket #0421 sold to Melanie M of Penticton. 2nd prize Prestige Hotels & Resorts gift certificate went to ticket #2071 Glynn M of Golden, and 3rd prize $500 went to ticket #1567 Todd W of Penticton.
Thank you to everyone who supported our annual raffle, and to both Kelowna Subaru and Prestige Hotels & Resorts for generously donating the prizes.
Date: Friday, September 8th - Sunday September 17th 2023
The annual Cops for Kids Ride takes place each September, where a team of 30 law enforcement officials pedal nearly 1,000km across South Eastern British Columbia to raise funds and awareness for local children in medical, physical, or traumatic crisis. Each rider must provide their own equipment, train on their own time, and fundraise a minimum of $2,500 in order to participate.